Contactless Fundraising For Galleries & Museums
Contactless donation boxes help Museums and Galleries, whether large or small, in the current fundraising environment.
With the difficulty in providing a practical solution to collecting donations during Covid-19 and the continuing decline of cash usage, Contactless Donation points are an ideal way to improve your fundraising activity in Museums and Galleries. 
While the Arts Council of England has funding streams dedicated to Museums, the increased competition between applicants, especially post-Covid, is intense and many good projects are failing to receive the support they need. Whether through competition in applications or because of a lack of available funding, many Museums and Galleries need to do more to get the financial support they need.
It is now more necessary than ever to make sure that fundraising within the Arts sector is taken seriously, with the appropriate technology being used to develop new and sustainable revenue sources for Museums and Galleries. 
Not only do PayaCharity provide a variety of contactless donation devices to suit your fundraising needs, we also offer the ability to brand your donation stand or display. This gives you the unique opportunity to tell your supporters how you will use the donations, which can motivate them to give, or encourage them to give a little more. 
Whether through interactive displays that light up, make sounds or play videos when donations are taken, or a fixed donation point in a high footfall location, Contactless Donation boxes make fundraising safer, more convenient and more interesting for your visitors.
Eye-Catching Displays For Visitors

Little Resources Needed To Set Up & Manage

Inspires Spontaneous Donations

No Staff Training Needed

Paperless Service, Online Application & Management

More Secure, No Theft and Less Administration

Place In Any Location

Funds Paid Directly Into Your Account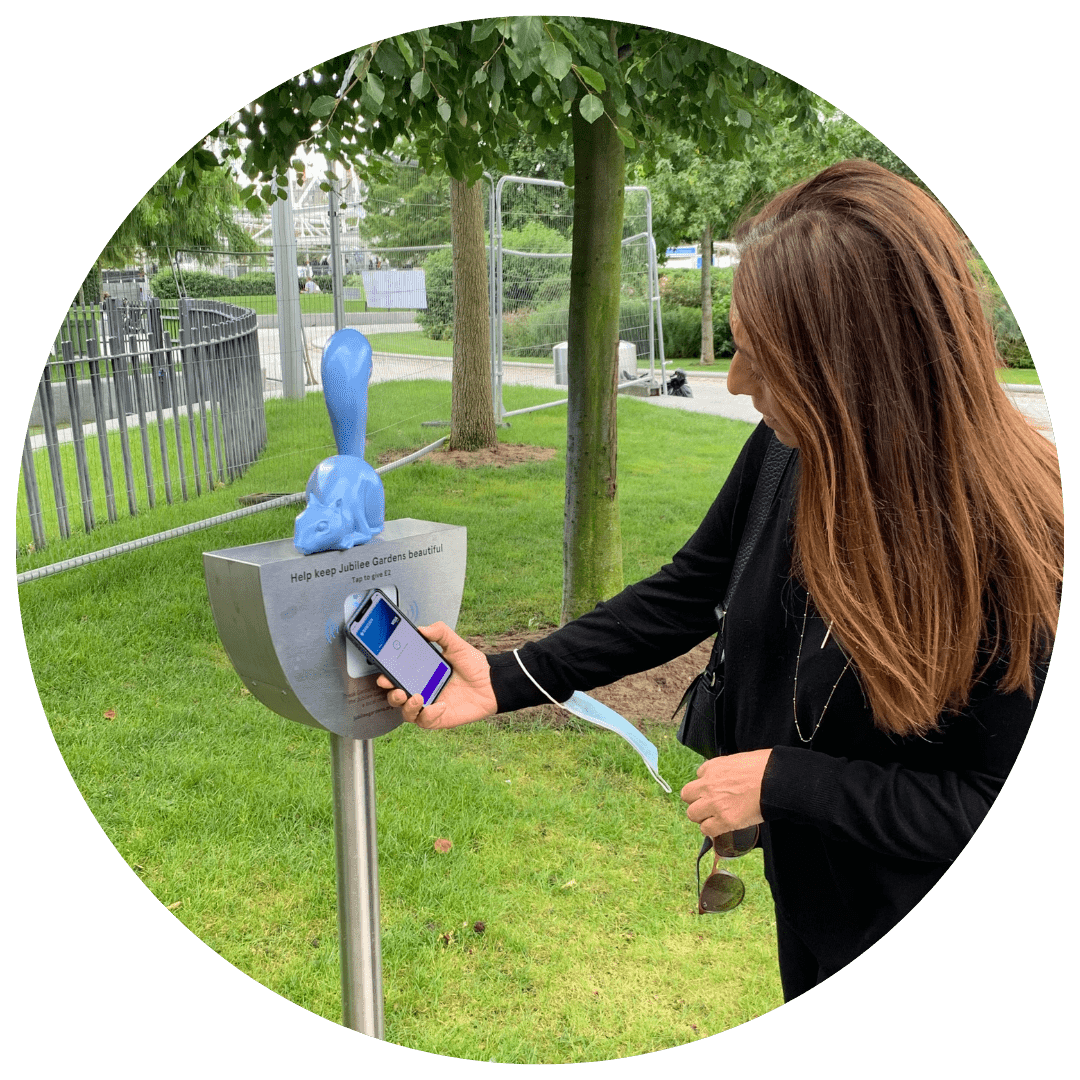 PayaCharity Management Portal
Use our charity software to manage contactless donation box settings online. View your transactions, order additional products, amend your personal details, change donation settings, reconcile statements and much more. Quickly and easily track the performance of your donation boxes in real-time, adapt your campaign strategy to achieve optimal results.
Contactless Donation Boxes
Browse our range of contactless donation devices.

Portable contactless donation boxes give charities the opportunity to create an engaging experience with donors anytime, anywhere.
Larger than a standard contactless donation box, these fixed units are eye-catching and sturdy. They can be fully custom branded.
Tall and stylish, these displays are designed to make an impact. Add your organisation branding and any welcome messages you like.
To order your contactless donation devices, apply for a PayaCharity account
Have a Charities Trust account?
Apply for a PayaCharity account using your Charities Trust ID and get an express 24 hour set up.
PayaCharity is a Paya Group brand operated by Cornerstone Merchant Services (North) Limited, (company registration number 07373392) registered office address: 1 Westleigh Office Park, Scirocco Close, Moulton Park, Northampton,NN3 6BW. Authorised with the FCA for rental of hardware, firm number 710416.